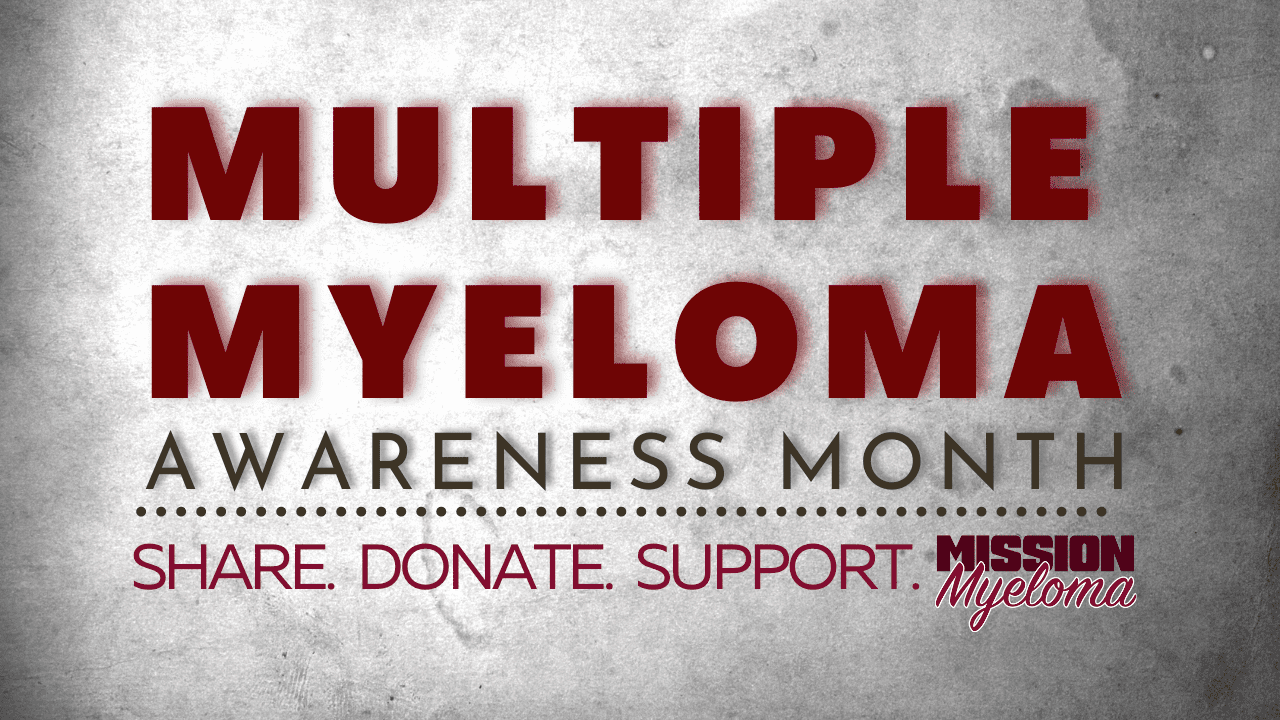 March is Multiple Myeloma Awareness Month!
We're celebrating Multiple Myeloma Awareness Month in March 2021!!!! This year Mission Myeloma is focusing on growing awareness for this blood cancer and how our community can help our fellow Wisconsinites who have it.  Until there is a cure, this will be our ongoing mission.  Navigating a multiple myeloma cancer diagnosis is a life-changing event between treatment, monitoring, and doctor appointments. It can be overwhelming but not unmanageable with community support. 
Mission Myeloma is dedicated to helping multiple myeloma patients and their families right here in Wisconsin. The goal is to provide support and resources for Wisconsinites diagnosed with multiple myeloma while also funding research for a cure. Learn more about multiple myeloma symptoms, find out how we provide financial assistance for cancer patients and visit our FAQ page for additional multiple myeloma resources.
Mission Myeloma holds an annual Miles for Myeloma Run/Walk on the first Saturday of October in the Fox Valley. With the support of this signature fundraiser, we're able to provide financial assistance for cancer patients in Wisconsin with multiple myeloma and care packages. This event encourages virtual participation because patients in Wisconsin are loved and supported from coast to coast, and beyond!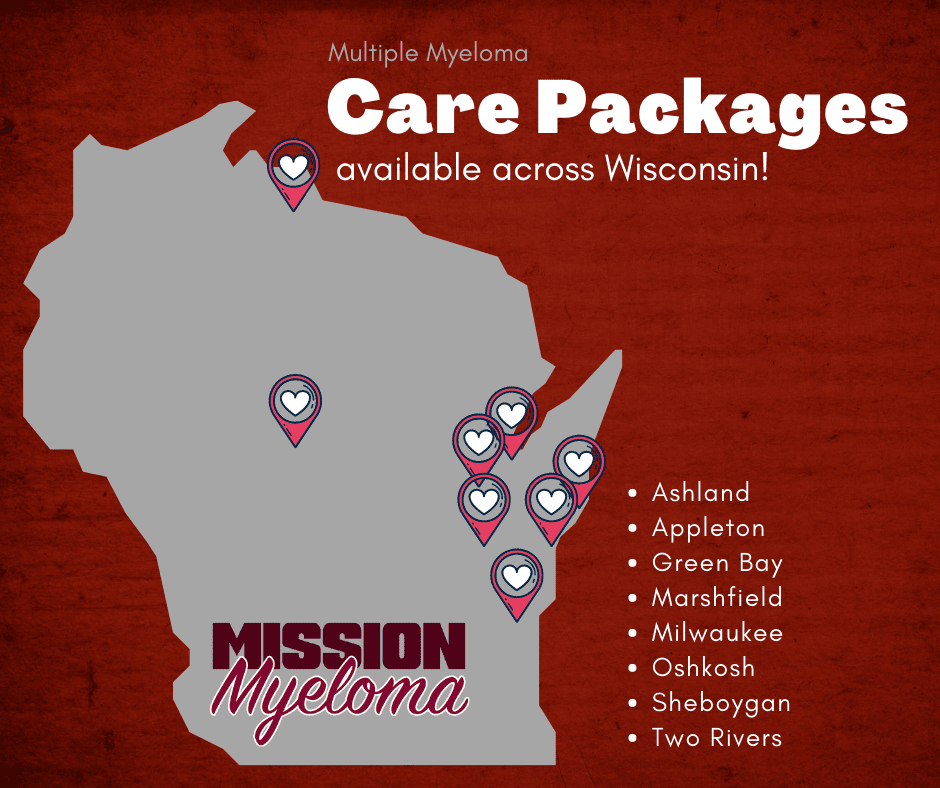 Get the full scoop about Miles for Myeloma Walk/Run. This annual event that brings patients and families together to celebrate, remember and raise money for Mission Myeloma. 
Care Packages
Mission Myeloma collaborates with local healthcare organizations to provide carefully curated care packages to multiple myeloma patients across Wisconsin. 
Learn how local individuals here in Wisconsin have been affected by Multiple Myeloma. Cancer SUCKS! We won't sugar coat that BUT always remember you aren't alone. Be sure to contact us if you'd like to share your story!
Whether you have a question or want to give us feedback, we'd love to hear from you. Want to learn more about us? Eager to volunteer? We look forward to hearing from you!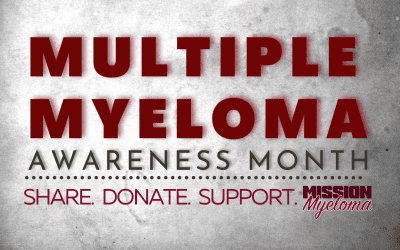 Fox Valley Wisconsin - At our house, my husband's family are the competitive ones. Anyone else marry into a family that can take any friendly competition to a level that's completely unheard of? Card games, cooking competitions, ANYTHING can be turned into a rival...
read more
Join the MISSION to end multiple myeloma.
Join us on our MISSION throughout Wisconsin! Your donation helps local multiple myeloma patients and their families.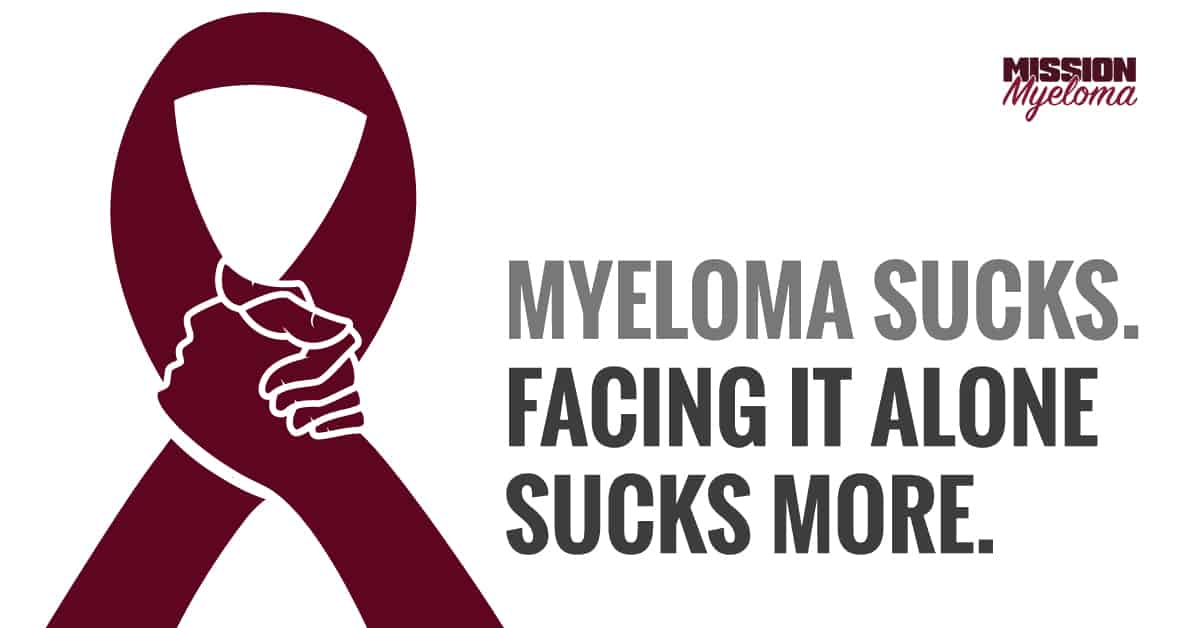 March

2021

Mon
Tue
Wed
Thu
Fri
Sat
Sun

1

Happy Multiple Myeloma Awareness Month!

•