Meet the Mission Myeloma Board of Directors
Meet the volunteers who work year-round to help multiple myeloma patients right here in Wisconsin.  Filling care packages, planning fundraisers, and working with area hospitals to reach those currently in treatment. Most have a personal story, a personal connection to multiple myeloma and how it's changed their lifes. They are a hard-working group committed to helping find a cure for this specific cancer.  
Are you interested in volunteering? We're currently looking for help with Miles for Myeloma, which is our annual fundraiser on the first Saturday of October. You can learn more and add your name to the volunteer list by emailing [email protected]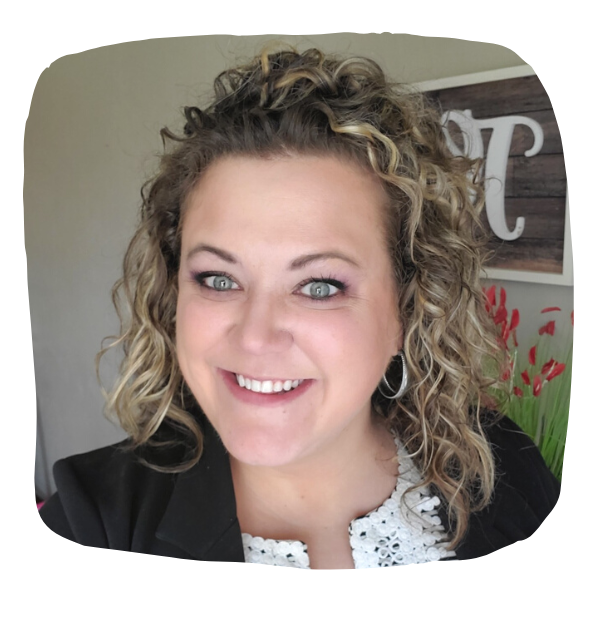 Shaya Swanson
President, Co-founder
Life changed in 2006 following the passing of my grandfather Marv Riegert from myeloma. At the time, I lived in the Twin Cities, Minnesota, knew nothing about this cancer, yet found myself taking the Cleveland Avenue exit and hearing Grandpa's last words to me, "I love you, too". As the saying goes, "you can get bitter or you can get better." Bitter wasn't an option. I rolled up my sleeves and got involved with the Leukemia & Lymphoma Society —Minnesota chapter.
When I moved back to Wisconsin in 2013, I got involved with Miles for Myeloma, raised my hand to volunteer and that's where I met Mary Voss. Our vision aligned and we teamed up to establish Mission Myeloma in 2016. 
In my spare time, I've a thousand hobbies. I absolutely love being outside, making memories with my family, laughing, and finding the beauty in everyday moments.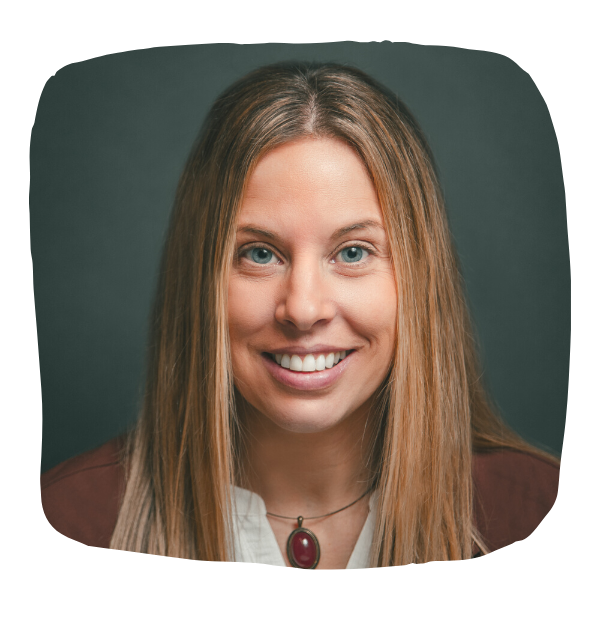 Mary Voss
Vice President, Co-founder
Mission Myeloma, Inc. is very important to me because my Dad passed away from Multiple Myeloma.
I live in Kimberly, WI with my husband and three daughters. In my spare time I enjoy running, playing volleyball, camping, fishing, and spending time with my family.
Sherry Hintz
Secretary
Myeloma entered my world in 2004 when my dad was diagnosed and passed away in 2006.  Mission Myeloma is a way to reach out to patients and their families to show support in their journey.
I am retired after close to 43 years in the insurance industry helping others in need.
My husband and I have 2 children and 2 granddaughters.
Year-round outdoor activities bring a smile and my hope is to make a difference to those I meet along life's path.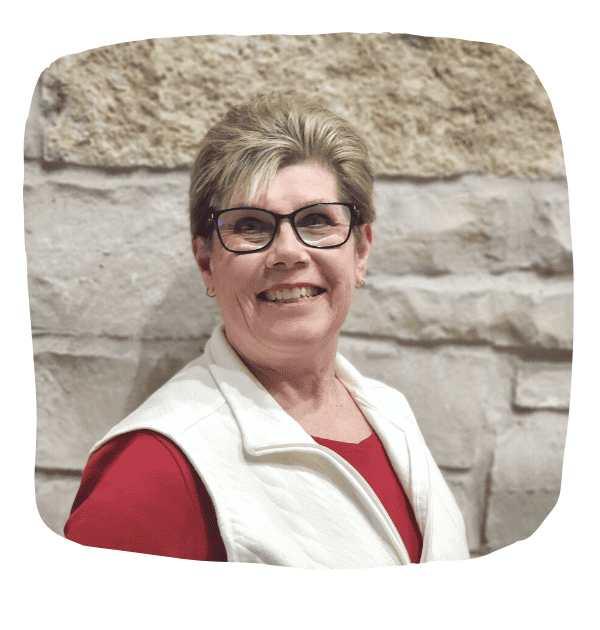 JoAnn Burgett
Treasurer
My first awareness of Multiple Myeloma came through a Go Fund Me post on Facebook making me aware of an acquaintance that was being treated for the disease. Having never heard of Multiple Myeloma, I researched what I could to learn about it. In time I was able to connect with this person and he told me about the treatments he was receiving in Milwaukee and that at that point in time he said he was "smoldering", which he said was a good thing. I'd not heard of any other person with this rare type of cancer before.
In 2022, my sister Cindy Korn started to volunteer as a board member with Mission Myeloma and now I am proud to say that I also volunteer and have been appointed the Treasurer. 
Prior to retiring in 2020, I spent over 48 years in the banking industry. I currently live in Neenah, Wisconsin. I love to travel, am an avid walker and have walked several one-half marathons, enjoy reading and cooking.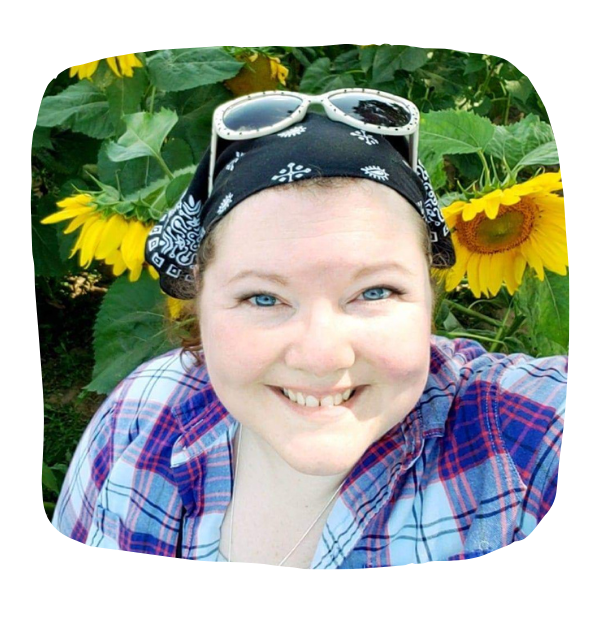 Angie Dayton
Marketing & Social Media
Before November 2018 I wouldn't have been able to tell you what multiple myeloma was.A phone call from the ER changed that, as my husband's voice told me I needed to meet him at the hospital because they were pretty sure he had cancer. A short while later, he was officially diagnosed with multiple myeloma and our marathon to start treatment began.Today, my family is very familiar with the treatment of symptoms, blood counts and options for buying as much time as we can until there is a cure for multiple myeloma. I volunteer with Mission Myeloma to promote this amazing non-profit through Social Media and marketing to get the word out throughout Wisconsin. 
I live in Neenah with my husband Sean and daughter Molly.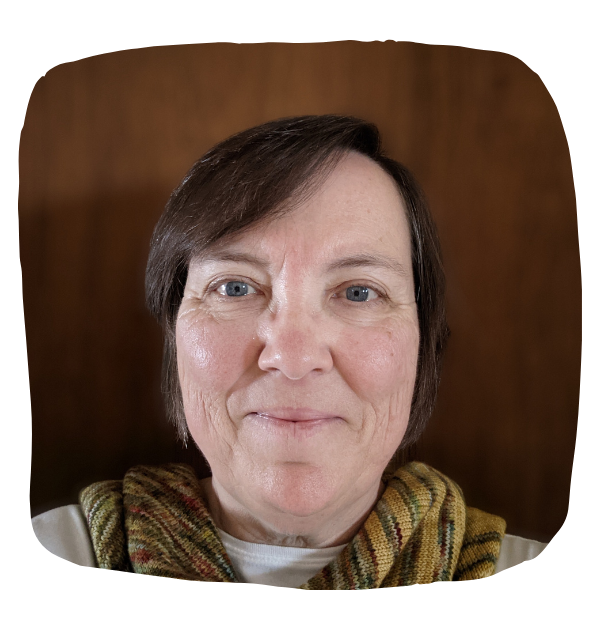 Barb Rohloff
Board Member
My involvement started with a question in 2017…can you help? Since then, I have been a volunteer for Miles for Myeloma and wanted to get more involved with this wonderful group.
When I am not knitting or woodturning, you can find me in front of my laptop working on the family genealogy. I also enjoy camping, traveling with my husband, and making people smile.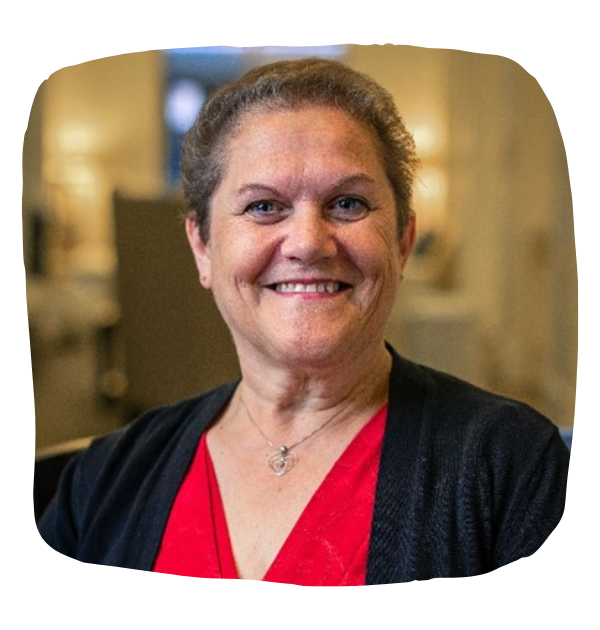 Cindy Korn
Board Member
The first time I became aware of Multiple Myeloma was with the passing of a friend's sister in 2007; and I learned more about the disease, its prognosis, and the urgent need for a cure from a friend and co-worker who has been living with the disease.  I became familiar with the efforts and successes of Mission Myeloma in supporting and helping Multiple Myeloma patients and their families while working at U.S. Venture with Mary Voss, one of the co-founders of the organization. Through the years, I had been supporting Mission Myeloma with annual donations to Miles for Myeloma; and, when I retired and Mary shared with me the volunteer opportunities with the organization, I felt it would be a great opportunity for me and a very worthy cause to which I could devote some of my new-found free time. I applied for membership to the Board and am honored to have been offered this position.
Today, I live in Combined Locks with my husband, Michael, and my cat, Lizzy.  We have one daughter, Leighann. I am recently retired from U.S. Venture, Inc. after 31 years with the company as a Paralegal and Paralegal Manager, and after 42 total years in the legal field. I also volunteer for the Cat Socialization Program at the Fox Valley Humane Association, and my hobbies include cooking, quilting, reading, and drawing/painting.